Need some colour to brighten up the dark winter nights? Look no further. NARS Cosmetics have injected some colour into our lives with the new Afterglow Eye Palette.
The Afterglow Eye Palette is one of the prettiest eyeshadow palettes you will ever lay eyes on. It contains 12 gorgeous shades in matte, satin, shimmer, and metallic finishes. The feel of the palette is warm and has been compared to a pink sunset on the skin. There are some neutrals mixed in with the bolder colours, this makes it more wearable than other warm eyeshadow palettes on the UK market. So no matter the vibe you are going for, you will definitely find a shade for your night out!
So what shades are in the palette?
First Taste
Shadow Hill
Hot Line
Whipped
Crushed
Mad Love
Push It
Riding High
Bayadere
Trouble
Deep Cut
Guayaquil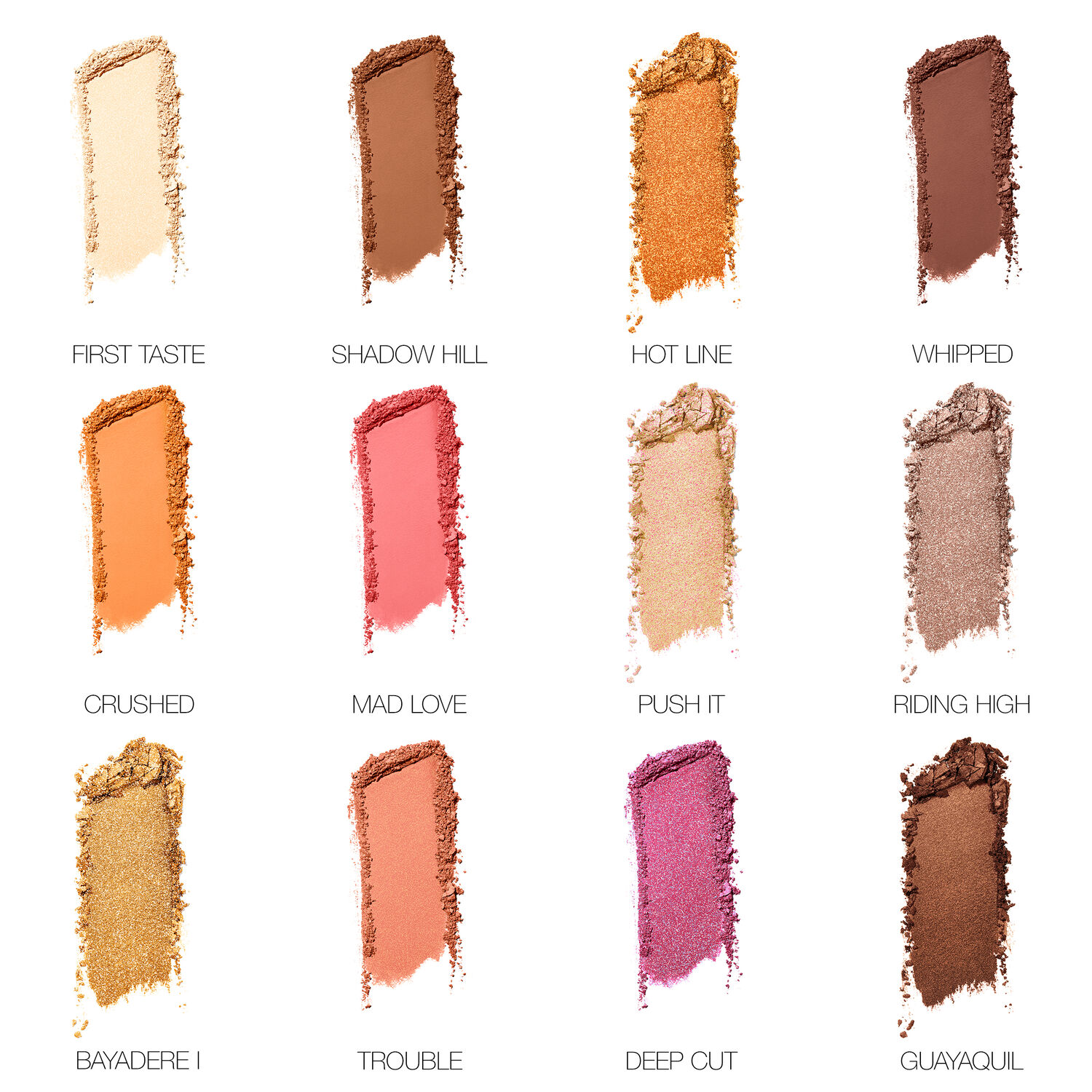 So, I hear you, when can I get it? NARS Afterglow Eye Palette is already on sale in UK stores and online. Priced at £56.00, it is a limited edition release from NARS so if you want it don't waste your time and get yours, that is if it is not in a competition at Glamour Giveaways!
More New NARS….
It is not just the Afterglow Eye Palette though that NARS have recently released, they have a few other products that could also get you through the dull February nights. The main one we are excited about is the Overlust Cheek Palette, which is one of the best cheek palettes we have ever reviewed! It contains three matte blushes and three gel-to-powder highlighters. The three gel-to-powder are new from NARS and have a unique dry like feel, meaning it didn't feel at all greasy.
The other new product to go with the Afterglow Eye Palette is the Afterglow Lip Balms. They come in 6 different colours and are now all available in full size. So if you are planning a girls night out soon, why not combine NARS 3 new products?